Web design &
Web Development

Web Design, UX, Web Development services
Web design
We provide professional services that are 100% secure in terms of SEO, so that your website can have increase hits in organic searches. Even when it comes to keywords and extremely competitive fields of activity, our team has the necessary expertise in web design, UX, web development and SEO to take care of everything and, implicitly, to create a responsive website that is 100% optimized for search engines.
Danco Vision is not just about web design!
We are an interactive all-round agency in Bucharest, delivering web design services along with integrated online marketing and promotion services.
Web development
Web design is not just about vision, concept or programming. At Danco Vision, creating a website means everything—creation, development, planning, strategy, analysis, implementation, web design, web development and reporting.
Web development means specific technologies, with our developers successfully mastering both modern front-end technologies (such as ReactJS, Angular, VueJS, and the classic technologies of HTML/CSS/JS) and back-end technologies (such as PHP and NodeJS).
Why web design/web development with a 3600 agency?
Danco Vision programmers will create a customized site for you that perfectly responds to all your needs and the needs of your business, always bearing in mind the end results for your business, your profit, ROI or ROAS … because we don't just want to make websites, we want to make websites that help grow our clients' businesses.
Ux/Ui
In the digital world, first impressions are paramount. Hence, an outstanding and functional design is the key to success.
Users like websites that are responsive, attractive and that can be easily browsed using any device (desktop, mobile phone or tablet). In other words, perfection in terms of usability, browsability and accessibility.
Customers do not give you a second chance to make a good first impression.
Danco Vision is able to bring your business to the attention of the digital world using an ingenious, electrifying design that is impeccable in terms of UX/UI. With a website created with a unique concept in terms of web design and web development, Danco Vision has a decisive contribution in the creation, long-term up-keep and success of a brand personality.
Please feel free to browse our services for Web Design, UX and Web Development to see all we can do for you!
From the product and service to the brand, emotion and success lies a long road of research, analysis, vision, and creativity. We will travel that path together to turn your business idea into a strong and memorable brand, from the positioning strategy to the name, slogan, logo, colors, and other essential elements.
Who doesn't want a website that is easy to browse, user-friendly, attractive, that conveys the identity of the brand and has the power to convince users to become customers? We put in action all our creativity and UX and UI knowledge so that your website can be fresh and up-to-date.
We create and develop web and mobile applications adapted for Android and iOS, starting from what you need and what you want. Whether you are seeking to be closer to your consumers and to render them loyal or you just want to offer them new products and services, we take great care in conceiving and implementing the application you desire.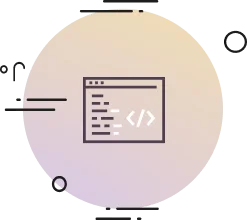 Specialized in the latest front-end and back-end technologies, our programmers will create a presentation or e-commerce site for you! How? By being customized with functionalities that fit your needs, being mobile-friendly, 100% fresh, 100% responsive, 100% accessible, optimized for Google and much more. In short, just how you want it!
Draw in pertinent traffic and generate conversions whilst increasing revenue with Web Design
Web Design
in the superlative!
Discover the Danco Vision Web Design
& Development projects

Danco Vision's projects for Web Design & Development come with impressive numbers. Here are a few examples that can showcase our expertise, in industries such as Gambling, Retail, eCommerce, Fashion, Health, Travel and B2B.
Clinica Eminescu 100
The challenge was to convey the idea of professionalism, empathy, and care for prospective patients, even online.
We believe this can all be achieved through a unified communication strategy.
Unibet
One of the largest international players in the casino and sports betting industry gave us the challenge to develop and SEO-optimize 15 microsites.
We made sure the project would be a success!
UniCredit Bank
A top European banking and financial organization, with an impressive network of branches in 17 European countries, came to us to develop a customized online application for approving loans for goods.