Concept, PR & Social Media

Complete Communications and Social Media Strategies
Be your customers' first choice!
Danco Vision brings you closer to the customers you want. Be they browsing Facebook over a coffee or stuck in traffic and looking for something that you can offer, we make sure that you show up for users when they need you, availing of ample multichannel communication strategies.
Do you have a business that you are good at?
Let us take care of the rest!
The online environment can be a challenge for many start-ups or even for businesses that have had a good journey offline, but without results in the digital world. You have come to the right place!
With experience spanning more than 15 years, we have grown together with the online world and know this field of business the best. Your goal is our goal: conversion.
Integrated cross-platform communication
Indeed, we can guide your business step-by-step and use the best, most modern and creative methods to transform your business communications into a success.
Please feel free to browse our services for Concept, PR and Social Media to see all we can do for you!
Whether you need a reputation campaign, an image campaign, a product launch or to generate loyal customers, a 360° communication concept is the best approach. And we will think up the strategy, come up with strong and creative ideas and deliver impeccable materials so that this can all lead to you achieving your goals.
In communication, the important factors are the message you want to convey and the story, along with how the message reaches your audience, on any platform and channel available. But well-written text—be it a slogan, an ad, a post or an SEO-optimized article—has the power to stir up emotion, to inform, sell … or do all these things!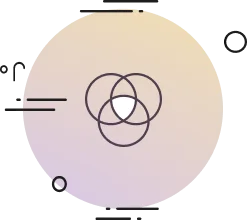 Be it printed or digital, it doesn't matter how many words an image is worth. Yet, it does matter how fast the image catches the attention of your consumers. If the idea of the communication concept is expressed as simply and as creatively as possible, then success is guaranteed. Danco Vision does not create banners but innovates through art for performance!
We help you get closer to your online community through constant dialogue, adapted to social media platforms. For brand awareness, engagement and traffic, we take care of the strategy, the campaigns, the editorial time schedule and community management.
Choose relevant traffic, generate conversions and increase your revenue with an integrated
multichannel communications strategy!
SM Communication PORTFOLIO
Discover the Danco Vision
Communication and Strategy Projects

Danco Vision projects for Communication and Strategy come with impressive numbers. Here are a few examples that can showcase our expertise, in industries such as Gambling, Retail, eCommerce, Fashion, Health, Travel and B2B.
Clinica Eminescu 100
The challenge was to convey the idea of professionalism, empathy, and care for prospective patients, even online.
We believe this can all be achieved through a unified communication strategy.
Unibet
One of the largest international players in the casino and sports betting industry gave us the challenge to develop and SEO-optimize 15 microsites.
We made sure the project would be a success!
UniCredit Bank
A top European banking and financial organization, with an impressive network of branches in 17 European countries, came to us to develop a customized online application for approving loans for goods.